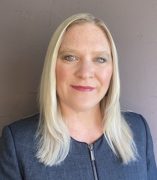 Deborah A. Carroll
Director, Government Finance Research Center
Associate Professor, Public Policy, Management, and Analytics
Contact
Building & Room:
CUPPA Hall, Room 324
Address:
412 S. Peoria Street
Email:
CV Link:
About
Deborah A. Carroll joined UIC in 2021 as director of the Government Finance Research Center (GFRC) and as an associate professor in the Department of Public Administration in the College of Urban Planning and Public Affairs. Dr. Carroll's research focuses on financial management and fiscal policy issues of state and local governments, particularly related to taxation, revenue diversification, revenue stability, and urban economic development, as well as on the interconnectedness of the government and nonprofit sectors and the implications for tax policy, tax burden, and public service provision. On these topics, Dr. Carroll has produced more than 65 publications and 20 grant-funded white papers and technical reports. She has been invited to share her research and expertise with academic and practitioner audiences across the U.S. and in several other counties. Dr. Carroll also serves as editor in chief of the Journal of Public and Nonprofit Affairs, is a collaborating scholar with the University of Illinois System's Institute of Government and Public Affairs, and previously worked as a budget and policy analyst for the City of Milwaukee, Wisconsin. Read more about Deborah A. Carroll.