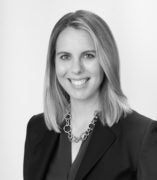 Carol Spain
Director of Municipal Credit Research, Charles Schwab
About
Carol Spain is a director of Municipal Credit Research at Charles Schwab and is based in
Chicago. Her current responsibilities include analyzing credit risk across municipal securities
and staying abreast of issues in the municipal market. Prior to her current role, Spain was a lead
analyst for U.S. States at S&P Global ratings, where she published thought leadership articles,
worked on criteria projects, and mentored analysts. She covered several high-profile credits
including the state of Illinois and the city of Chicago and was a specialist in state and local
government finance. Spain is a recipient of the 2016 Bond Buyer Rising Star Award. She serves
on the board of the Chicago Municipal Analyst Society and previously was a board member of
the Women in Public Finance Chicago. Spain attended graduate school at the University of
Chicago, where she received her master of public policy degree.  She also has a bachelor's
degree in political science from the University of Notre Dame.