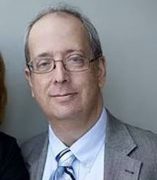 Richard Greene
Senior Advisor to the GFRC
About
Over the course of nearly 30 years, Katherine Barrett and Richard Greene, principals of Barrett and Greene, Inc. have done much-praised analysis, research and writing about state and local governments. Described by Peter Harkness, founder of Governing Magazine as "by far the most experienced journalists in the country covering public performance," they pioneered "grading the cities, counties and states" in management. Related to that work, they founded the Government Performance Project.
They are senior advisors at the Government Finance Research Center at the University of Illinois in Chicago, columnists, senior advisors and chairs of the advisory board at Route Fifty, special projects consultants at the Volcker Alliance, columnists and advisors at the Government Financial Officers Association,  visiting fellows at the IBM Center for the Business of Government and fellows in the National Academy of Public Administration. Greene has been named chair, for the fourth time at The Center for Accountability and Performance at the American Society for Public Administration (ASPA).
Over past years they have also made notable contributions to Governing magazine, where they were columnists and wrote occasional features. They were also founders of the Government Performance Project, funded by the Pew Charitable Trusts and published in Governing.
In addition, they have served as senior advisors to the Pew Charitable Trusts, senior advisors to the Council on State Governments, and pro-bono consultants to the Association of Government Accountants, the National League of Cities, the Governmental Accounting Standards Board and more.
Their website is greenebarrett.com