The Government Finance Research Blog
welcome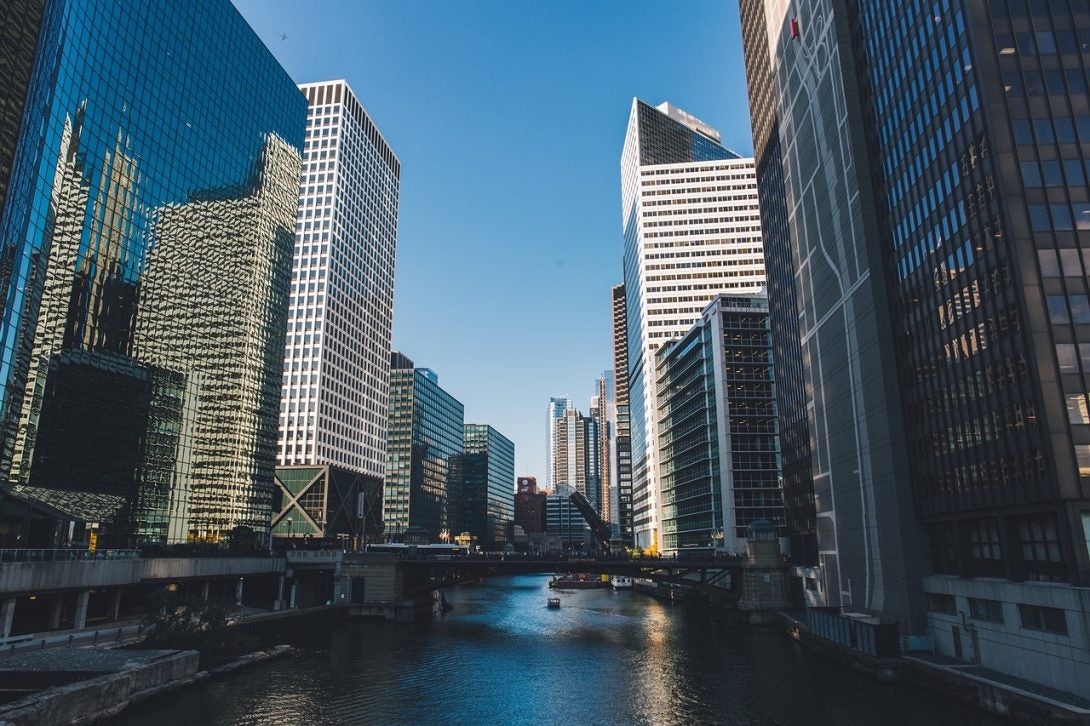 The Government Finance Research Center at UIC is a place for sharing. Academics, practitioners and others can rely on its blog for commentary and information about promising and not-so promising practices and much more.
The GFRC blog features a succession of posts short enough to be read by busy people and long enough to offer strong content. They'll be written by well-known experts in the field.
You can expect to find a new blog posted on alternate Tuesdays beginning April 16, 2019. The blog also offers readers an opportunity to share thoughts and experiences.
Interested in contributing? Write to greenebarrett@gmail.com.
Blog
"High Performance Culture" Audits Part 2

By: David Childs, Ph.D.

Chief Executive Officer

The Organization Whisperer (www.theorganizationwhispere4.com)

Just two weeks ago, the Government Finance Research Center was kind enough to provide an opportunity for me to share guidelines for high performance in the public sector, reflecting my 35-year career leading City and County organizations (the County Clerk's Office, County Tax Office and County DMV in Dallas and the City Tax Office in El Paso).

It all boiled down to ten distinct pieces of knowledge that I believe can help other government entities. The first blog item covered notions one through four. Following are the remainder, beginning with item number five in the list of ten.

The fifth question ("What are your agency's 5 to 7 core performance measures?") reveals whether an agency knows what its core functions are; what the average process time is; what the current error rate is;  what the average cost per each transaction is; and what the monthly production rates for each employee are?  

These are the kids of inquiries that can be very helpful every time an agency manager says "I need more staff."  If they cannot answer these questions, then how can they know if they truly need more staff or if their staff needs to perform a bit more efficiently.  During my 35 year career I had only 2 agency managers who could answer these questions when I asked them.

As a specific example, I once inherited a Telephone Unit and the Unit Manager greeted me with, "I'm so glad you are here, I need more staff."  During 'peak times' (after notices/bills were mailed to the public), the average customer on hold wait time was 8m 41s and the call abandonment rate was 48%.  Instead of asking the Budget Office and the Governing Body for more staff, I worked directly with the Unit's staff to develop a monthly performance report that they helped develop, found fair, and established 'benchmarks' (attendance, average length of call, etc.) at what staff considered to be a 'B+' performance level.  The report was shared with employees each month and employees who exceeded performance standards received gift cards of their choice. One year later 'peak' customer wait time had dropped to 3m 31s and call abandonment rate had dropped to 22%, with exactly the same staff members as the year before.

Next query is a two-parter ("What are your agency's 5 most critical challenges and/or opportunities for improvement?" and "Explain how each has been responded to during the past 6 months".) The takeaway? Mediocre agencies tend to tread water and react to fires as they arise.  High performance cultures are constantly alert for opportunities to improve and eagerly implement improvements.

Question #7, ("Describe the last 3 agency improvements that were originally recommended by staff?") seeks documentation that the agency is truly a united "team" that is openly communicating from top to bottom and united in their shared motivation to make the agency better every day.

Moving forward, the next question asks, ("To what degree do these Departments [ Audit, Budget, HR, IT, Legal, Purchasing ] support or obstruct your Mission?"  It focuses on an often overlooked but absolutely critical factor in what separates mediocre agencies from high performing ones. Mediocre agencies spend much of their time and resources complying with the missions of the "6 Families", often at the expense of fulfilling their own missions.  High performing agencies maintain the achievement of their own mission as their top priority and constructively cooperate with the "6 Families" as a second priority. Often, high performing agencies will help the 6 Families streamline their own processes and/or the high performing agency will develop a relationship with specific staff members of the 6 Families, the staff who "get it", who understand and respect that the agency's mission is important and that the 6 Families are there to constructively support that mission, not choke it.

Next, ("What are the three most beneficial improvements that could be made to organizational resources?")  As in question #6, this question asks if you are a mediocre agency content to be 'stuck in a rut', or are you a motivated, self-starting high performing agency that is constantly alert for ways to improve? For example, has one of sections shrunk in staff size while another has doubled in staff size yet you have never re-allocated work space? 

Finally, question #10, ("Who are the agency's 3 to 5 most critical relationships?"). This highlights the importance of the quality of the agency's relationships.  

By asking these 10 questions an agency can internally conduct a very rapid High Performance Culture Audit; and the degree to which that agency is found to be 'poor', 'mediocre', or 'excellent' will quickly provide a roadmap to improvement.

"High Performance Culture" Audits

By: David Childs, Ph.D.

Chief Executive Officer

The Organization Whisperer (www.theorganizationwhispere4.com)

During my 35 year career leading City and County organizations (the County Clerk's Office, County Tax Office and County DMV in Dallas and the City Tax Office in El Paso), I introduced "high performance cultures".  Each of these efforts resulted in the Agencies producing more services within the same budget or, occasionally, voluntary budget and staff reductions. 

Specifically, measureable performance (production per staff person, task process time, error rates, attendance, etc.) improved by roughly 20% while staff needs reduced by 20%. In addition, both staff and customer satisfaction significantly improved.  These results were achieved in Agencies that were challenged by booming population demands, increased mandates, and health care and I.T. budget pressures. Despite these challenges, production per staff member increased, need for staff decreased, customer satisfaction significantly improved (fewer complaints, more 'thank you's', etc.), and during my 35 year career, my Agencies experienced an average annual gross budget increase of 3.1% while comparable Agencies averaged annual budget increased of 12.4%

In brief, "high performance culture" philosophy in communities means that they are 1) hiring self-motivated, positive personalities, 2) prioritizing focus on achieving a core, inspirational mission, and 3) measuring achievement of individual and organizational performance goals, thereby creating a "high performing organizational culture".

Just a few years ago Gallup conducted an international study of over 2,000 organizations and concluded that organizations with a high performance culture experience: 1) 22.5% improved productivity, 2) 19% improved staff stability, and 3) long-term sustained annual improvement of 5% per year; my personal career experience is compatible with these findings.  The cities of Coral Springs, Florida (2007), Irving, Texas (2012), and Fort Collins, Colorado (2017) are the only cities to receive a prestigious national award for Quality; all three cities had implemented high performance cultures.

During my career, I constantly tried, tested, fine-tuned, focused and concentrated the recommendations of high performance culture philosophy into a few focused, concentrated, targeted core issues and specific 'real world' actions that will rapidly transition an organization into a high performance culture, and also quickly produce results and savings.  These "First 10 Questions to Ask" when implementing a high performance culture can be used either by the organization as an internal strategic plan, or externally by Budget Offices and/or Auditors to conduct high performance culture audits on organizations.

NOTE: This blog will now discuss the first 4 of the 10 questions.  The next blog will discuss questions #5-10.

I like to refer to the first question ("how positive is the organization's environment and communications?") as the 'break room' question.  Anyone can enter an agency's break room and, within 10 minutes, determine whether the culture is healthy. In mediocre/poor agencies, there is little talk or negative gossip and complaining.  In healthy agencies there is laughter, camaraderie and discussion about having helped a customer or completing a task or resolving a challenge or planning an office party.

The 2nd, 2-part, question ("Who are your organization's top 5 most valued contributors?" add "what criteria did you use to determine value?") reveals whether the agency's leadership has established a clear, understood, documented, professional organizational value system (attendance, production, error rates, customer compliments, learning new tasks, etc.) and monitors staff performance based on those values; or whether staff is rated on the basis of personal perceptions, gossip and office politics.  (As this discussion continues, it will be noted that the words "professional and positive" are central to describing high performing cultures while the words "personal and negative" are core indicators of poor/mediocre cultures.)

The 3rd, 2-part, question ("Who are the 3-5 current staff who are being developed for future leadership? and Will they be an improvement over current leadership?") builds on the 2nd question; does succession planning even exist and, if so, has it been based upon valid, documented, professional criteria or upon perception, rumor and 'kissing up'.  The 2nd part strikes at whether the agency is constantly growing and improving; is it a learning organization; has its next generation been nurtured and developed into being superior to the current generation?

Next we ask, "How inspiring and motivational is your agency's Mission statement?"  Is there a Mission statement? If so, does anyone know what it is? Does the staff get up every morning saying "Oh boy, today I get to save the world?" One of the finest Missions that I have heard was a school's Mission of "We plant human seeds".  In a profession that can and often does feel routine and robotic to the staff, this Mission clearly and simply but inspirationally reminds staff that what they are doing, every day, is extremely important, and is about real children not bureaucracy, red tape and paperwork, and that what they do is a critical contributor to society.

More to come in just two weeks, In this space.

Lessons from Illinois: Accounting to the rescue?

By Rick Mattoon, Senior Economist, Chicago Federal Reserve Bank and member of External Advisory Panel for the Government Finance Research Center at the University of Illinois in Chicago.

When it comes to public finance, Illinois provides a cautionary tale; if not a horror story.  The state has garnered national attention for 

Failing to pass a budget from July 1, 2015 to August 31, 2017

Running a pension system that is 38% funded 

Carrying a structural budget deficit, which is currently$6.5 billion 

 

This is just payments to vendors and does not include pension contributions.  Most of it is to healthcare providers.  

National studies routinely rank Illinois in the bottom five for fiscal condition.

I have always had an interest in Illinois' fiscal health both personally and professionally. But though there are few surprises in store for me, it's my guess that many state taxpayers only recently have come to realize the depth of the state's fiscal problems and wonder how deficits of these magnitudes went seemingly unattended for years.  Work by the Fiscal Futures project at the University of Illinois Chicago (https://igpa.uillinois.edu/policy-initiatives/fiscal-futures-project) identified that the state began running a structural budget gap in 2000 and yet structural reform to the state's fiscal problems have largely been delayed year after year. 

Some of the issues cited above are caused by issues that can be obscured deep in the accounting which has been permissible in Illinois.  Illinois isn't alone in using accounting rules that hide the true nature of its fiscal health, but it is a at the extreme in the fiscal impacts that a lack of transparent accounting may have.

The first problem is the widespread use of cash accounting in reporting fiscal condition.   This method allows the state to not recognize certain liabilities even if leaders know they will come due in future budget years. 

By representing the cost of government as largely consisting of annual expenses and not future liabilities, taxpayers are encouraged to consume more government services.  Ideally, if the real price of services is correctly identified, taxpayers are confronted with a realistic choice. If current tax payments are insufficient to cover government services, they can either agree to pay higher taxes to maintain service levels or accept lower service levels that match current tax resources.

 Legacy costs such as pensions and OPEB are the most alarming of the costs that have been historically ignored. When fully accounted for, the cost of government workers is not just their annual salary but also all future benefits being accrued each year. 

This lack of accounting clarity makes solving a fiscal problem far more difficult.  When a deficit is reported, taxpayers may become suspicious of proposed solutions—particularly when they require new taxes.  Who wants to pay more taxes to pay for bills accrued years ago? 

A further problem is that due to the duration of the fiscal imbalance, the state can't dig itself out in one or two fiscal years.  The solution will require fiscal discipline over many years. To be successful, new governors and legislators will have to adhere to a prescribed fiscal path. Binding future elected officials to a plan they did not create is difficult at best.  Yet, to gain taxpayer confidence, a fiscal path that will be followed with certainty, will be needed as well as the implementation of measures that ensure that taxpayers know the actual cost of government services.

Certainty, however, is in rare supply for most governments. They will always fall victim to recessions that will strain government resources particularly when government receipts are increasingly pro-cyclical and government spending is counter-cyclical.  Responsible states realize that building adequate reserves are critical for smoothing government spending over a recession. For Illinois this presents two problems. Digging out of its fiscal hole leaves the state with little in the way of budget reserves to buffer an economic downturn.  Additionally, staying on a debt repayment program will be harder to do when demand for social safety net programs spike during a recession.

The final dimension of certainty has to do with potential investment in the state.  Illinois has many desirable features that make the state attractive for investment including a world-class city, skilled workforce and excellent market location.  However, on the margin, investors would like to know what sort of tax liability they may be facing in the future. The issue is perhaps best summarized by famed investor Warren Buffet who said "In the public sector, you know, it's a disaster. … If I were relocating into some state that had a huge unfunded pension plan, I'm walking into liabilities . . . Those are big numbers, really big numbers. … And when you see what (the state may) have to do — I say to myself, 'Why do I want to build a plant there that has to sit there for 30 or 40 years?'"

"The opinions in this piece are exclusively those of the author and not those of the Federal Reserve System or the Federal Reserve Bank of Chicago "

Have States Limited Their Fiscal Flexibility by Putting Too Much Spending on Autopilot?

By Tracy Gordon, GFRC External Advisory Board Member and Senior Fellow, Urban-Brookings Tax Policy Center

Although it may still feel like summer, September is the start of budget season in many states. With the ink barely dry on some FY2020 budgets governors, finance directors, agency heads, and their staffs will be looking for bold new ideas to include in their FY2021 spending plans.

There's only one problem: a substantial share of state spending is already committed before the speeches, legislative hearings, and political wrangling even begin. 

Some observers have estimated that as much as 70 percent of a state's spending is off limits in any given year because of various constitutional and statutory formulas, federal grant requirements, and court rulings. But no one has systematically evaluated whether these claims are true until now. 

In a new report, Megan Randall, Gene Steuerle, Aravind Boddupalli, and I developed the first comprehensive measures of state budget commitments in six states (California, Florida, Illinois, New York, Texas, and Virginia) from 2000 to 2015. We consulted with experts in these states and combed through numerous state documents in addition to well-known public data sets to answer how much spending is out of current governors' and legislators' control.

We found anywhere from 25 to 90 percent of budgets may be predetermined depending on the state. For example, at the high end of our estimates, 86 percent of California's spending was potentially restricted in 2015. At the low end, only 40 percent of California spending was restricted in that year.

Why such a big range? At the low end, all states treat debt service and Medicaid as restricted. But many treat federal program rules, state revenue earmarks, and court cases as more flexible. And the ability to manage caseloads and costs varies over time. 

Then there's politics. A consistent theme in our interviews was "everything is flexible, especially in a crisis." But, even if the law technically allows it, elected officials may be reluctant to change the rules, reduce built-in program growth, or raise taxes. (Our report also considered, but did not quantify, tax breaks and other revenue restrictions such as tax and expenditure limits.)

Something's got to give. Our results suggest poverty assistance, higher education, and other relatively non-protected budget categories get squeezed. State leaders may also opt not to undertake new options or initiatives, such as expanding pre-K education. 

Why are state budget restrictions a concern? Considered in isolation, each tax or spending restriction may have some merit because they lock in important commitments and provide some planning certainty. But taken together, they insulate preexisting priorities against policies designed to address new challenges. And, state budget restrictions may beget more restrictions, as advocates push to lock in more programs. 

Elected officials can help break this cycle. They can start with more disclosure. Public budgets should show by program the cost of maintaining existing services given projected caseload and price increases. Although state budget officials routinely assemble the information they need for such current services budgets, few prepare multiyear projections and make them public. Budgets should then present new policy alternatives against this baseline. 

There's a saying that budgets are too important to be left to accountants. This is especially true in government, where budgets help create transparency about the collection and use of public resources. Government budgets are strategic planning documents, communication devices, and ultimately statements about values. 

Voters need much more information to understand how much flexibility state governments have to meet short-and long-term priorities, plan for the future, and, most importantly, respond to new challenges and opportunities.

Illinois' Strenuous Fiscal Climb

By Michael A. Pagano

Director, Government Finance Research Center

Dean of the College of Urban Planning and Public Affairs, University of Illinois, Chicago

Like many states, Illinois faced monumental financial challenges during the Great Recession. The circumstances in Illinois, however, were more extreme and were dealt with through different means than others.

While California and New York raised taxes, they also agreed to contain expenditures such that the future wasn't held liable for the present. Illinois raised revenue and grew spending, while continuing to offload costs onto unborn Illinoisans and immigrants by borrowing (Illinois' credit rating ranks last of the fifty states) and ignoring our infrastructure assets (is there another state that approves only one capital bill per decade?). 

The dilemma for Illinois seems always to have been how to promise more without confronting the hard choices.  Or to make hard choices when nobody is looking. Take, for example, the so-called "veto session" of the legislature, which is an extra session following the November elections. It is an aggressive politicking time in which newly reelected legislators and the retiring legislators can actually vote on the hard choices without facing voter wrath. Witness, for example, the 2012 hike in the personal state income tax (a flat tax) from 3% to 5% and the corporate tax rate from 4.8% to 7%. Both rates were adjusted to carry through until 2015, when they would drop to 3.25% and 5.25%, respectively. The revenue side was addressed but spending, however, continued merrily along. Except that the state continued to provide inadequate funding for its pensions. 

The can has been kicked so long that even the united efforts of both a newly elected governor in 2018 and a super-majority legislature, both of the same party and understanding of the overwhelming importance of getting the budget right, have been tightly constrained. 

Although an NCSL report on Rainy Day funds states that Illinois does not have an 'official rainy day fund, that's not entirely accurate, as Illinois does have a Budget Stabilization Fund. Unfortunately, it's been empty since 2017.  The reason is not due to indifference, but due to the fact that the state still has unpaid bills (as of June 2019, the backlog was $6.6 billion which is an improvement over the $9 billion backlog in 2017). A backlog of that magnitude limits, if not eliminates, the possibility of building a savings account (rainy day fund) and preparing for the future downturns. 

The state legislature approved a capital bill in 2019 for the first time since 2009. IT amounted to a staggering $45 billion, which includes $33 billion for transportation projects. At the macro level, an infusion of infrastructure funding to augment the economic development potential of the state is essential to the long-run wellbeing of the state. Replacement and expansion needs over the past decade soared reaching, for example, $7.8 billion for state facilities and $6.7 billion for higher education, and adoption of the capital bill was touted as an important step in rebuilding the state. How the capital projects were chosen and how the projects fit into a long-term capital plan are among the questions that analysts and the general public should find answers to. In the absence of any prioritization scheme or a performance measurement system that can compare projects' impact, one is left wondering whether the best projects have been selected for funding.  To those who might claim that something is better than nothing, we should remember that resources invested in Alaska's infamous Bridge to Nowhere could have generated a much higher return on the investment somewhere else. Planning, prioritizing, and strategic thinking about the future economy of the state appear to have taken a back seat to expediency.

And let's not forget the state's pension liability. Not only is it huge,  (>$130 billion) but the Illinois Supreme Court ruled that the state's constitution forbids it from reducing benefits The emerging wisdom about this panic-inducing lability is that this is not the time to panic because it's not yet a crisis that threatens payments to retirees. That may occur in the future, but not today. So, cool heads must prevail, reminiscent of Desmond Tutu's advice on how to eat a hippopotamus ('a bite at a time').  

The challenge for the state is not to ignore the pension liability but to address it purposefully. The days of arguing that the state can grow out of any financial liability are behind us. The state's fiscal policies, including both the revenue/resource side along with the expenditure side, must certainly be confronted by the state's policymakers. The question for Illinois is: Will our elected officials bet on the growth strategy (and do nothing) or make the hard choices?  Stay tuned.

How to Manage State Finances: California

By Chris Hoene, GFRC External Advisory Board Member and Executive Director, California Budget & Policy Center

In California, Governor Newsom and legislative leaders recently enacted a state budget for the 2019-20 fiscal year. Much of the attention has focused on a state "surplus" of more than $20 billion and significant programmatic expansions. From my vantage point, the new state budget is equally notable for how well it manages a state's finances – any state's finances for that matter. 

Let's talk about that surplus. State leaders found themselves with a revenue forecast $21 billion more than had been forecast at the close of last year's budget (the 2019-20 state General Fund is $148 billion) as a result of economic growth and income tax increases approved by voters in recent years. Technically, these funds didn't constitute a "surplus," though they can be used in much the same way. True surpluses, by definition are funds left over at the end of the budget process. In California, these are funds available to state leaders to allocate for the coming fiscal year. 

The question for state leaders, then, was how to allocate the additional funds. 

The response of state leaders was to balance the 2019-20 state budget across those competing demands – like building up services while still fleshing out the state's rainy day fund – in a way that offers a blueprint for good budgeting practices and provides state leaders with the fiscal policy space (a concept Mike Pagano and I applied to our research on city finances) to continue to make good decisions in future years.

Building Up Reserves

The California state budget will build the state's reserves to $19.2 billion by the close of the 2019-20 fiscal year. This includes $16.5 billion in the state's primary rainy day fund, a reserve placed into the state constitution by California voters in 2014 that requires that the state put away a percentage of General Fund revenues and excess capital gains revenues. The state's reserves also include a "safety net reserve" ($900 million) that was put in place for the first time in the current (2018-19) fiscal year to help protect safety net programs; a "Special Fund for Economic Uncertainties" ($1.4 billion), and a reserve for public schools ($370 million). In total, this means that California will have the equivalent of 13% of General Fund revenues in reserves – a level that would help the state manage a small-to-medium sized economic downturn.  

Paying Down Debts and Liabilities

The 2019-20 state budget pays down a series of state debts and liabilities. Beyond required contributions, it provides supplemental payments for the state's retirement systems: $3.0 billion for the California Public Employees' Retirement System (CalPERS) and $2.9 billion to the California State Teachers' Retirement System (CalSTRS) over the next several fiscal years. In addition, the budget includes a one-time $3.1 billion payment to CalSTRS and CalPERS to reduce schools' shares of liabilities.

Even with supplemental pension payments, the state still has work to do to more adequately fund its liabilities – the funded status of CalPERS and CalSTRS is 70 and 66 percent, respectively. But, the progress made in building up reserves and paying down debts also leaves state leaders with more fiscal policy space – if economic conditions hold up – to address these issues in future budgets. 

The budget package also pays off all remaining liabilities incurred to help resolve prior budget shortfalls. 

Expanding Vital Programs and Services With One-time and Ongoing Funding

The 2019-20 budget package includes a mix of one-time and ongoing investments in Californians' economic prosperity, including: a $600 million expansion of the state's Earned Income Tax Credit paid for by closing a set of tax loopholes for businesses and higher income households, investments in early childhood development, extending paid leave, continuing to expand health care coverage, boosting investments in K-12 and state higher education systems, increasing state investments on housing affordability, and promoting greater access to homelessness services. These proposals, individually and in combination, will significantly improve the economic and social well-being of millions of Californians.

A Blueprint for State Budgeting

I remember that it wasn't so long ago – almost a decade now – that headlines about the state's fiscal health warned of California becoming the next Greece, on the brink of collapse as a result of ill-advised fiscal policy making and a lack of preparedness for changing economic conditions. Today, the story I see in California is vastly different. Sound fiscal leadership has resulted in a series of state budgets which effectively balance competing demands for building up reserves, paying down debts, and making investments in vital programs that support Californians. Those are good outcomes for the fiscal health of the state and, ultimately, for the well-being of Californians, and provide a good blueprint for managing state finances beyond California.

 

Beyond Free College

By Michael Meotti

Executive Director, Washington Student Achievement Council

The "free college" public debate unintentionally reinforces the conventional wisdom that the cost of college is just a matter of what a student pays in tuition.  There's a big missing piece – and I'm not referring to modest additional costs like books, parking and lab fees. 

We must address challenges not typically considered part of higher education policy such as homelessness, food insecurity, childcare availability and cost, transportation and more.

A little background: When most Americans hear "college student" they instinctively visualize a young adult between 18-24 years old dependent on parents to pay the bills.  The stereotypical student lives in dorms, devotes almost all of her time to education and does not think about financial pressures.  

These traditional images of college students no longer match reality, though.  Over a third of all college students are over the age of 25.  Almost a quarter of undergraduate students are parents, many of them single parents.  

Poverty is found on college campuses of all types.  One fifth of students claimed as dependents and 42% of independent students are in poverty  – an income threshold (approximately $25,000 for a family of four) that wildly conflicts with the fairy-tale world portrayed in television programs set on college campuses. The majority of both dependent and independent students are in poverty, near poverty of in lower middle income households according to a recent analysis by the Pew Research Center.

Surveys repeatedly find homelessness and food insecurity everywhere.  A Center for Law and Social Policy's July 2019 report discusses: 

the California State University system's survey that found 10% of their  460,000 students were homeless and 20% lacked adequate access to food; 

the HOPE Lab national survey that found 12% of community college students and 9% of four year college students were homeless at some point during the previous year; and 

a US Government Accountability Office study that found 39% of all undergraduates, totaling 7.3 million students, to be at risk of food insecurity.

The economist's concept of "opportunity cost" in the decision to go to college is very different for students from lower income families.  They are not making an abstract trade off based on an ROI analysis of future impacts on earnings power. Many of these students drop out because they find "it's too hard to juggle work and school." 

There is hope though, from federal, state and local programs that can support students as they carve out the time for their education.  

This is a challenge of budgets, policy and practice. The federal Supplemental Nutrition Assistance Program (SNAP), generally known as food stamps can go a long way to improve food security for students.  But though the money may be available, many students aren't taking advantage of it; sometimes because they're just not aware of the option, sometimes out of a sense of pride. A 2018 study projected that 63,000 undergraduate students in Washington are eligible for SNAP; but only 13,000 receive benefits.  

States, fortunately, are beginning to pick up the slack. The Washington Student Achievement Council,  for example, our state's higher education cabinet agency, recently made the alignment of all student supports a strategic priority. 

The newly adopted state budget in Washington made state financial aid for lower income families an entitlement and increased the income eligibility levels.  Washington went well beyond the core notion of "free college" to include expansion of childcare subsidies, pilots to serve homeless students and emergency grant programs so that small dollar challenges are less likely to cause college students to drop out.

There are more. In Oregon, 2018 legislation launched the Pathways and Opportunity Initiative to coordinate benefits for community college students and Tennessee where the Department of Human Services connects public assistance recipients with college financial aid.  Other states including California, Massachusetts and Pennsylvania have focused on aligning specific programs, such as SNAP, with student populations.  

There are no comprehensive systems in place to address other challenges such as transportation and childcare. In many parts of the country, a car is essential to get to college classes.  Even if supported with subsidies, childcare may not be available especially during the hours and on the days that many students take classes.

Americans do not live in silos, and that includes college students and those who would like to attend but cannot.  Policy makers and agency leaders need to break down the domains we have created under distinct brands such as education, social services or public health.   Students face barriers across the full spectrum of issues. We must align our work to the reality of American life today. 

Marijuana Taxes Are Unlikely To Be A Long-Term Fiscal Solution

By Carol Spain Lead Analyst U.S. States; Director, U.S. Public Finance, S&P Global Ratings

External Advisory Board Member, Government Finance Research Center

More and more U.S. states are considering legalizing marijuana, whether it be for medical or recreational purposes. Currently, 11 states have fully legalized marijuana use, while 34 have legalized it in some capacity. Support for marijuana legalization crosses party lines at both the state and federal levels. S&P Global Ratings expects slow-but-substantial growth of legal marijuana over the next decade. This reflects not only a change in public sentiment, but also a practical component for states—net taxpayer savings and a bump in revenues. However, we are cautious about viewing the use of marijuana taxes as a long-term fiscal solution.

Although states frequently cite social equity considerations as a reason to legalize marijuana use, fiscal implications are a key incentive. Legalization can lead to fewer arrests and incarcerations for nonviolent offenses, for example, thereby saving taxpayer money. While some critics argue that higher public health and safety costs, such as related motor vehicle accidents, could offset these savings, we believe there is insufficient research to draw this conclusion. Second, states can collect license fees for dispensaries and levy a sales tax, whether it be for recreational or medical use. Currently, taxation on legalized marijuana ranges from 10% to 37% of the sale. Based on our research of nine states who collected marijuana tax revenues in fiscal 2018, receipts ranged from 0.2%-2.2% of general fund revenues, with Colorado leading the pack (see "Is Marijuana Legalization The Answer To States' Budget Pressures?"). States typically earmark these revenues for health, criminal offense, youth, public safety, and education programs, supplementing or offsetting resources that would have otherwise come from general operating fund dollars.

Notably, many of the states moving toward marijuana legalization and taxation have done so during economic expansion, when budgets should be easier to balance and support for increases in general state taxes, like sales and income taxes, would be greater. Following the recession, however, many states have been more tax-averse, as the general taxpayer might not be enjoying the full benefits of the economic recovery. Also, states have been facing more constrained budgets, as pension and Medicaid costs continue to consume an increasing share of the budget, unmatched by slower revenue growth. As neighboring states legalize marijuana and reap revenues, "fear of missing out" might also come into play.

Why, then, our caution about this approach? The first few years of receipts for early adopters are unlikely to be indicative of future receipts not only for these states, but also more broadly. Particularly in the first few years of adoption, it is difficult to correctly forecast revenues. There a lack of track record specific to a state's unique demographics and access to other neighboring state markets, and implementation could also take longer than expected. States need licensed stores to open, which can be a lengthy process. Limited access to financing for illegal substances and the cost of regulation can prove a barrier to entry for store owners. Also, the risk remains that federal intervention could hamper revenue collections.

Additionally, marijuana taxes are typically based on the price of the good, not quantity sold, and hence depend on the market price of marijuana. Unlike many other tax sources, marijuana has a deeply entrenched black market, and the legalized product faces steep competition from illegal sources that do not carry the same tax or regulatory burden. Many states also allow marijuana retail sales to be taxed by local governments, increasing the tax burden per sale. To the extent that the taxes imposed on legalized marijuana create a competitive disadvantage for what is available through unlicensed sources, the total revenue available to states remains susceptible to black market leakage and unrealized revenue. In addition, legalization could lead to an increase in product supply, thereby driving down the market price.

At this time, additional revenue from marijuana taxation has not changed our overall view of states' fiscal conditions or credit quality for the better or worse. Although we consider the revenue source unpredictable and adding to budget volatility, when compared to the size of state budgets, the impact is small.

This post was originally published on spratings.com on July 2, 2019.

Budgeting: Can Performance Management Help?

Senior Advisors, Government Finance Research Center

Principals, Barrett and Greene, Inc.

Wouldn't it be nice to have a magic formula for coming up with the most important expenditures to be made in formulating a budget? When people talk about "performance-based budgeting," that's almost what it sounds like. In fact, a number of us studying the field have preferred to talk about "performance-informed" budgeting, to remove the notion that this is a purely scientific, formulaic approach.

Whatever you call it, for many states and localities, the mere effort to inform budgets with performance measures is elusive. As Andrew Kleine, author of City on the Line, writes, "Outcome budgeting is a work in progress." 

A 2015 National Association of State Budget Officers "spotlight" explains that, "Whether states use a performance-based approach to budgeting is not typically a straightforward 'yes' or 'no' answer; in fact, performance budgeting use at the state level should probably be viewed along a continuum from minimal to extensive use, with significant variation on how this is accomplished."

But what stands in the way of using performance information to build budgets? One major challenge is the fact that the elected officials who are responsible for passing a budget may have concerns other than that tax dollars are used most wisely. Not to appear cynical, but there's little question that a decision which will garner more votes come election day may have an edge over one that's predicated on data.

Perhaps more important legislators, particularly in larger states, tend to be overwhelmed by performance information, and simply don't have enough hours in their weeks to use the information that's being offered up to them.

 "We hear about budget officers or analysts being uncertain of how much the information is really being used by legislatures in actually making budgetary decisions," John Hicks, executive director of the National Association of State Budget Officers told us for a book we're writing about performance management. "If either the executive or legislative branch of government doesn't act, use, or thoughtfully consider this information then the energy wanes,"

In a dream world, one of the great benefits of using performance information to make a budget would be to provide the kind of data that could overcome inertia in legislatures or city councils. But it's not easy to find cases in which the information is put to that purpose. A 2011 study at the University of Georgia looked back at the impact of performance budgeting on the 2007-2009 recession and previous ones. It found little sign that performance information was used in making cuts. The study, published in Public Administration Review, found some evidence that performance data were used in good times, but not during downturns. 

Meanwhile, a Louisiana study in 2012 found that over half of individuals in agencies didn't think their legislators were paying attention to performance information when creating their budgets. 

Why? Both executive and legislative branch representatives tend to be concerned about the relevance of the specific measures to the decisions with which they are confronted. They also worry about inaccuracy of the measures, and a difficulty in finding the information that was particularly on target for the issue at hand.

The ultimate reality is that performance budgeting can, at best, only be applied to spending decisions that are truly under the control of city or state decision makers. But that only represents a portion of the substance of budgets. Dollars spent on debt service, other liabilities, public school funding and Medicaid (which is largely governed by federal rules) are not inclined to be affected by legislative thinking, but are for more likely to be formulaic in nature and are often governed by variables like case loads for Medicaid, or student populations for the schools.

This is also true for budgeting at the federal level. Phil Joyce, Senior Associate Dean and a Professor of Public Policy in the University of Maryland's School of Public Policy summed up that issue in a paper he delivered at the 2018 Association for Public Policy and Management (APPAM). He pointed out that "You have to keep in mind 70 percent of the federal budget is on autopilot and there's no way that performance information is feeding into that 70 percent of the budget. Then the other 30 percent is half defense and half non-defense."

On the positive side, there tends to be a great deal more use of performance information for budgeting at the agency levels of government. Says Joyce: "Most of the action is not in what happens in the legislature or the budget office, but what actually happens in the agencies when they're implementing their budgets

"I don't think it has been well recognized that agencies have flexibility in terms of their management and resources. You can call that budget execution or management, but it involves them making decisions about resources and that's part of performance budgeting."

Local Financial Crises: View from the edge

By Rebecca Hendrick

Member, GFRC Faculty Advisory Panel, Professor, Department of Public Administration, University of Illinois at Chicago

When state and local governments face a financial crisis, typically, there's a call for action. But the exact nature of the response is often debated by public policy makers, public interest groups, and others.  Fiscal crises occur when governments cannot pay their bills, meet payroll, make bond payments, or carry out essential services. This condition can result in credit down-grades to states, counties and cities. It can also hinder economic growth and, most important, threaten the health, safety, and welfare of the public that reside in or visit the jurisdiction.  

The reasons governments reach this extreme condition are numerous and complex, and usually progress incrementally over time.  Although there might be one event that drives a government into a condition of insolvency, such as a massive loss in the value of financial assets as happened with Jefferson County in 2011, it is more likely that the government has experienced long-term deterioration in their financial condition due to gradual decline in their economic base compounded by bad financial decisions and even corruption.  This is true for many fiscal crises in local governments in the post-industrial areas of the country including Detroit (2013), Flint (2002), Cleveland (1978), Buffalo (2003), Newark (continuous), and Philadelphia (1991).

These governments stand in stark contrast with others such as Orange County (1994) and San Diego (2004), which have some of the highest residential income levels in the nation.  Although economic growth has occurred in Cleveland, Buffalo, and Philadelphia since their crises, these communities and others still face an entrenched structural imbalance between their tax bases and spending needs  according to the Economic Innovation Group report for 2016.  Compared to Orange County and San Diego, such conditions make it difficult for these governments to generate enough revenue to meet the higher service demands of their population after making all palatable service cuts and adding user fees or taxes that can be implemented without extreme political pain.

In such circumstances, many insolvent governments have no room for more cuts or tax adjustments.

Despite the differences in the causes and levels of fiscal insolvency in local governments, there are only two primary ways of dealing with fiscal crises.  Both methods are designed primarily to resolve the kinds of problems experienced by entities like Orange County and San Diego and not cities like Detroit, Flint, and East St. Louis (1991 – 2013).  These solutions are bankruptcy and state oversight/intervention.

As a solution, bankruptcy is the most aggressive in giving an external body, the court in this case, the authority to adjust and restructure a government's debt and contracts in order to reduce their immediate financial liabilities. Bankruptcy, however, is a rare event for any government in which insolvency has been narrowly defined by the courts as the inability to generate enough cash to pay existing bills, debt service, and other obligations with available funds.  

The second solution, state oversight and intervention, takes many forms with varying levels of control ceded to the state over a government's finances and governing.   Technical assistance to governments in crisis is among the least intrusive or aggressive; appointment of an external body to take charge of operations and budgets is among the most intrusive.   According to the Pew Charitable Trusts' report on The State Role in Local Government Financial Distress (2013), 18 states have enacted laws designating local fiscal distress, 20 states have some form of intervention, and only 11 states authorize bankruptcy by local governments without conditions (16 additional states authorize limited or conditional form of bankruptcy).  Some states, such as North Carolina, Florida, and Michigan, also rigorously monitor the fiscal health of their local governments as a form of early warning of financial distress and to intervene before a crisis occurs.

The problem with these solutions is that they will be less effective in dealing with long-term and extreme structural imbalances in the revenue bases and spending demands in many jurisdictions.  More recently, these spending demands include pension obligations.

Several of the most recent fiscal crises in Vallejo (2008) and San Bernardino (2012) were driven in large part by generous retiree benefits and rising pension obligations that could not be supported by the cities' weakened economies.  Whatever the source of the long-term insolvency, neither bankruptcy nor intervention and oversight can solve the problem of balancing future spending and revenues that exists for local governments facing these kinds of pressures. In such cases, no amount of sound financial decision-making, efficient operations, and restructuring of current obligations will make these governments less vulnerable to another fiscal crises.  Rather these governments must grow their way to greater revenues or reduce future spending obligations.

Rivlin

By Tracy Gordon, External Advisor, GFRC, and Richard C. Auxier, Research Associate, Tax Policy Center

Our Tax Policy Center (TPC) colleague Bill Gale – no slouch when it comes to diagnosing federal budget ills and suggesting remedies – says he had an epiphany early in his tenure at the Brookings Institution. He realized all his work might be derivative of Alice Rivlin's. We state and local budget geeks feel exactly the same way.

Alice, who passed away last week, was best known as a federal policy trailblazer — inaugural director of the Congressional Budget Office, first female director of the Office of Management and Budget and vice-chair of the Federal Reserve Board. But she also was a champion for federalism—or balanced power among federal, state, and local governments.

A half century before academics, journalists, and politicians became fixated on regional differences in economic prosperity, Alice pioneered (with Selma Mushkin at the now defunct Advisory Commission on Intergovernmental Relations) a method to measure the ability of state and local governments to provide a basic set of goods and services to their residents.

We and others continue to use the same method today.

As CBO director, Alice oversaw the publication of seminal analyses of city fiscal, economic, and social conditions with an assist from Robert Reischauer, who became  CBO director and eventually president of  the Urban Institute. And, in 1992, Alice wrote "Reviving the American Dream" – a favorite of then-governor Bill Clinton. The subtitle – "The Economy, the States, and the Federal Government" – explains why.

Alice argued forcefully for devolving education, housing, infrastructure, and more to states and localities while leaving health care responsibilities to the federal government. The feds would send states big checks (via new federal taxes on energy or consumption), get the federal budget deficit under control to keep interest rates low, and then get out of the way.

Alice didn't argue for this devolution as a proponent of states' rights. Far from it. Alice believed in a robust federal government. But, as an economist, she was also a firm believer in specialization and "dividing the job." Having governments focus on what they did best would also help rebuild public trust, she thought. She was a legendary optimist.

While her federalism agenda wasn't adopted, Alice's 1992 guidance and warnings still loom large in today's domestic policy debates over issues such as Medicaid expansion and federal support for higher education.

But Alice did far more than just design theoretical policy fixes. In the late 1990s, she took on the thankless role of chairing the District of Columbia's Financial Assistance and Management Authority (known as the Control Board). After years of financial mismanagement and economic decline, the city was deep in debt and had lost its ability to borrow in the bond market. Alice shepherded a plan for the federal government to relieve the District of some of its most burdensome state-like obligations in exchange for the Board taking tough steps to balance the city's budget. The result: The city regained  sound fiscal footing.

By the way, Alice was not a fan of wresting control from local officials. She believed that "[The Control Board] should act more and more like a board of directors, a policy board, and strengthen the administrative team in the city so that we really have in place, and functioning, a city that can run itself well without a board." She also argued for statehood for the District of Columbia.

Former DC mayor Tony Williams explained  why Alice was so successful at building consensus on the Control Board and elsewhere. She had, he said, a deep respect for listening and appreciating real people and their concerns. And throughout her Brookings career, she taught, served on community boards, and mentored countless aspiring researchers and policymakers.

Alice was budget policy's LeBron, and she will be dearly missed.

This article was first published by TaxVox.

Revenue Estimating: Can't We All Get Along?

By John Hicks

Executive Director of the National Association of Budget Officers (NASBO)

For state government budgets, better revenue conditions have finally arrived over the past 18 months – after two previous fiscal years of muted growth in tax receipts. Many states ended fiscal year 2018 with unexpected revenue surpluses and most of them have increased their revenue estimates for the current year, fiscal year 2019, since they passed them. Early reports on April's tax returns portend further good news.

A reasonably accurate process of coming up with the revenue estimates upon which budgets are based is critical to reaching agreement and fiscal stability. This has been less of a problem in the past two years, as surprisingly strong revenues have left states with more, not less money to be spent. But in a time when some observers believe that a recession is coming our way at some point, overexuberant revenue estimates can lead to shortfalls in the dollars necessary to pay for promised services.

Despite the method of organizing a revenue estimate, all forecasts will have some error. There is simply no known way to guarantee perfectly accurate estimates. Large errors and especially overestimation can trigger significant actions, like spending cuts, to ensure a balanced budget at year's end.

Most states update their revenue estimates after the governor has submitted the budget to the legislature. States track actual revenue collections throughout the year. Nearly half of the states break down the revenue estimates into monthly or quarterly increments to closely monitor actual results which allows governors and legislatures to prepare timely reactions.

Determining a revenue estimate in more than half the states is assigned to a consensus revenue forecasting group or an executive branch actor, where the estimate is usually adhered to by both the governor and the legislature. In other states there are dueling or competing revenue estimates between the executive and legislative branches.  

But there is one event that can be even more troublesome than an inaccurate estimate, and that's a government that doesn't come up with one generally accepted number. When various branches of government start their budgetary work using different revenue predictions for the coming year or biennium, the budget can find itself hostage to politics, more than reliant on good estimating practices.

The so-called consensus approach, used by just over half of the states can be  key to a well-oiled budgeting process. It is defined as the participation and acceptance by the two main political budget actors of a revenue estimate, the governor and the legislature. In addition, the group often also includes advisory experts, such as a council of economic advisers, to agree on the state's underlying economic assumptions.

On the other side of the crystal ball, about one-fourth of the states do not follow such a path and competing revenue forecasts can become the subject of controversy, politics, and sometimes rancor. The legislative branch which holds the "power of the purse" ultimately decides.

Reviews of revenue forecast accuracy studies have concluded there is very little relationship between the use of consensus forecasting and forecast accuracy. The primary reasons often cited as the primary factors for forecast errors include unexpected recessions, economies which are based on a slim number of industries, revenue volatility, tax types (property taxes, for example are far more predictable than income taxes) are mentioned as the primary causes of forecast errors. Whatever the complexity of the state's tax system, these are factors that can be very difficult to consider.

But if accuracy isn't necessarily an achievable goal, the single number produced by an effective consensus process enables a far smoother budgeting process, and one that helps immunize a city or state from internecine warfare, when the numbers go awry.

Establishing the amount of money to be budgeted is a linchpin to the state budget process. Tax administration and forecasting are complex and difficult, with a lot riding on them. The professional staff and outside advisors that carry out much of this work provide states with a strongly rational, empirical process.

The next step, of course, is figuring out what to do when estimates are off. Revenue surpluses from last year are often  moved into states' rainy day funds, used for nonrecurring purposes, or left to be decided on in the next budget cycle. Caution should be exercised to avoid putting that money into new, ongoing programs, which then must rely on good times for years to come.

Unethical Gov

By Chris Morrill

Executive Director/CEO of the Government Finance Officers Association 

In 2017 we surveyed Government Finance Officer Association (GFOA) members who took jobs with a new organization in the last year, asking them their reasons for doing so.  While the reason most commonly cited for entering the job market in the first place was organizational, we were particularly struck by a few of their responses, notably that "unethical behavior," was a common factor.

These results led us to review GFOAs decades-old code of ethics – fine for its time but not relevant to many of the ethical challenges our members face in the 21st century.

For the past year we have worked with a diverse task force of members to modernize our approach to ethics. Advances in psychological research, primarily the work of Mary Gentile in Giving Voice to Values and EthicalSystems.org, a collaboration of top ethics researchers, have revealed compelling insights into how we can encourage ethical behavior.  We approached developing a new code of ethics as an opportunity to provide government finance officers with tools to be leaders in building an ethical culture.

Traditional codes of ethics focus on do's and don'ts. For example, GFOAs old code included these statements.

They shall exercise prudence and integrity in the management of funds.

They shall not, directly or indirectly, seek or accept personal gain which would influence… the conduct of their official duties.

While there is some value to specifying the boundaries of acceptable behavior, the limitation of this approach is that most people already have a good sense of what is right and what is wrong. The real impediment to ethical behavior is not lack of knowledge about the right thing to do – it is pressure from the environment to do the wrong thing — or at least ignore other people doing it.

With this in mind, GFOA sought to develop a different kind of code.  We interviewed our members to understand the ethical challenges they faced in their organizations and communities.  This information, informed by ethics research, led us to trustworthiness as the foundation of an ethical culture in local government.

The new code is built on this foundation and based on the underlying values that help government finance professionals do the right thing, even when doing the right thing is difficult. These values include integrity and honesty.

Following is some language we are currently testing with our members to define this concept, as it pertains to government finance: "I will: exercise prudence in the management of public funds; uphold the letter and the spirit of the law; avoid conflicts of interest; and not seek personal gain in conduct of the public's business. I will develop the policies, procedures, and systems necessary to ensure honest financial management in my government."

The other significant elements which will be defined and discussed in the new code include treating people fairly, emphasizing diversity and inclusion and demonstrating reliability and consistency.  The GFOA executive board will adopt the final code of ethics in mid-May.

By living these values as an individual – and leading their organizations based on them, government finance officers can build cultures of trustworthiness.  And, when faced with tough ethical challenges, they are more likely to make the right decision based on their values. Moreover, it is our hope that by adopting this code, GFOA members will not feel compelled to leave their positions because of a bad organizational culture or poor leadership.

Magic Number

Senior Advisors, Government Finance Research Center

Principals, Barrett and Greene, Inc.

For years, the easy rule of thumb that experts pointed to was 80 percent. When the Pew Charitable Trusts began its seminal work into public sector pensions well over a decade ago, that was the number it used, based largely on a 2007 GAO report that said that "a funded ratio of 80 percent or more is within the range that many public sector experts, union officials and advocates view as a healthy pension system."

That number still lives on in many circles – though not at Pew — despite the fact that Keith Brainard, Research Director at the National Association of State Retirement Administrators, has long argued that a fixed metric such as this, taken as a rule of thumb, is more likely than not to be misleading or misguided. Moreover, the 80 percent figure has recently been out of the reach of many states. In 2017, the aggregate funded ratio for state and local pension funds was 72 percent according to the Center for Retirement Research. That number is cited and put into interesting context in A "Pension Crisis" Mentality Won't Work., a paper sponsored, in part, by the Government Finance Research Center.

Philadelphia, a city with a deeply underfunded plan has set its initial goal for funding to be 80 percent by 2030, and 100 percent funded thereafter. But the city's director of finance, Rob Dubow, one of the most candid men or women in that position, notes that they use it primarily because it's a widely accepted target, not because there is a particular magic to the 80% threshold. Philadelphia's goal, in any case, is to improve the long-term health of the fund by becoming fully funded with sustainable contribution levels and sound actuarial assumptions.

Pew's senior director, Kil Huh, meanwhile, indicates that Pew now recommends a far more thoughtful approach – one that may include a number, but doesn't rely on it as an on/off switch for appropriate funding.

Fitch's rating service, meanwhile, generally considers a funded ratio of 70 percent or more to be adequate and less than 60 percent to be weak, while noting that Fitch only uses the funded ratio as one of many factors considered in its analysis.  The Volcker Alliance, somewhat similarly, looks for a ratio of 90 percent, but only uses that number as part of its overall evaluation of state legacy costs.

Meanwhile, there are some who say that all cities and states should aim to be 100 percent funded. The Reason Foundation, for example argues that "pension plans must be 100 percent funded to prevent expensive intergenerational inequality."

But there are certainly some issues here. First of all this is an extremely difficult hill to climb According to data from the Volcker Alliance, only two states met or exceeded that hurdle in 2017. Some organizations, for example, the Mercatus Center, believe that pensions with funding ratios in excess of 100 percent are overfunded.

It's important to note here that we're talking about funded ratios for pension plans; not the percentage of the actuarially determined contribution that should be paid annually. For the latter measure, it seems to be nearly unquestioned that states and localities should be aiming for 100 percent. (Though, in our opinion, the world of pensions might be a better place if cities and states were encouraged to overfund in healthy fiscal years, allowing for equal underfunding in hard times. That would leave them with an average actuarially defined contribution of 100 percent but permit them to acknowledge that their capacity to pay is a cyclical venture.)

So, what do you think? Is there a right number for cities, counties and states to use as a goal for funding? What does your community, county or state use? And if you want to eschew hard and fast funding figures altogether, what should be used to keep pension funding in line, otherwise?